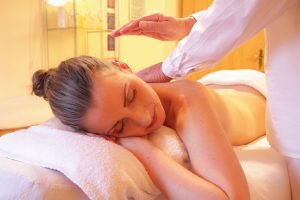 Body Fix Therapies is one in the small handful of orthopedic massage therapy clinics in Sacramento. When we say this, many people are surprised because there are so many places in town they can go for a massage. Orthopedic massage is unique. It is different from the typical wellness massage you get at a spa.
With orthopedic massage, your therapist will help you figure out the cause of your pain and come up with a treatment plan to correct it. At Body Fix Therapies, your treatment plan might even go beyond bodywork. We collaborate with your other healthcare providers or might refer you to complementary practitioners create a treatment plan that is best for you.
The reason we are so good at what we do is that we collect a lot of information about our patients. We do comprehensive evaluations before and after each session. Each new patient starts with an 80-minute session with their therapist. Depending on how complicated your case is, an average of 30 minutes give or take will be devoted to consult/evaluation time with your therapist. Then you will get about 50 minutes of hands-on treatment time.
Most people hear the term massage and expect to go into their appointment, get on the table, get worked on, and leave. Body Fix Therapies in Sacramento is not like that. When you arrive at body fix therapies, we become partners in your health journey. If we told you that you have myofascial adhesions and sent you home, you would have no idea what that meant. We want you to understand what is going on with your body.
Our therapists take the time to explain your condition, our opinions on what caused it, how it is affecting you, and what can be done about it.  We don't give pat answers. We don't give blanket self-care instructions, and we don't rush our sessions because we want you to get real results from our treatments. Instead of telling you to stretch, drink more water, and get more sleep we show you how to stretch and give you specific instructions on when and how long you should be stretching. We don't tell you to drink more water and get more sleep. We advise precisely how much water to drink and how much sleep you should be getting.
We also follow up with you outside of your session. We want to know how you feel a few hours after your session, a day after your session, and if you feel better after you go back to your normal activities. Your therapist will ask detailed questions to make sure their treatment worked. If it was not as effective as they wanted, they will find out what they can do differently in your next session.
We are trailblazers here in Sacramento. No one else in the area is doing what we do. Because we are so unique, there is often some confusion surrounding what we do and why we do it. However, once our patients start seeing results, they come back again and again. We do a TON of free phone consults at Body Fix Therapies. If you are having pain or discomfort in your body give us a call so we can be your partner in getting you healthy. To speak with our master therapist call (916) 488-4223 or click here to send an email.
Want to know exactly how much water you should be drinking? Check back here next week!
Social Share