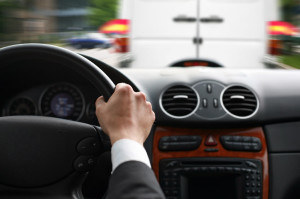 Even minor car accidents can cause muscular pain, headaches, and arthritis that persist for years if left untreated. Emergency room doctors only treat serious, immediate injuries like broken bones, abrasions, cuts, or concussions. They are not looking as concerned with soft tissue injuries or misaligned bones as those are not life-threatening.
Orthopedic massage therapy is an essential part of healing from injuries that result from car accidents. The majority of injuries sustained in auto accidents is to the soft tissue. Soft tissue injuries, invisible on x-rays, can cause debilitating pain after a car accident. Even worse, if left unresolved, injured muscles and soft tissues can cause chronic pain for months or years after the crash.
Unfortunately, standard healthcare often suppresses your symptoms with pain-killers and potentially dangerous anti-inflammatory drugs, leaving your injured muscles to heal on their own.
We Take Soft Tissue Injuries Seriously
No two car accident injuries are the same, and everyone responds to treatment differently. We provide orthopedic massage therapy to meet your unique needs. Many factors, including the severity of the accident, the nature of your injuries, your daily activities, previous injuries, and previously existing conditions, will affect your recovery. We account for these factors in your care.
We are Here to Help
The provisions for monetary coverage by insurance vary drastically in each accident. With 23 years of experience, we can help you get the treatment you need with little or no out of pocket expense. We even have financing options to cover your treatment costs in the short term.
This guidance is free of charge to anyone who has been in an accident. We hate to see people not getting the treatment they need due to complex coverage requirements.
 
Eason & Tambornini
Tel. 916.438.1819
1819 K Street, Suite 200
Sacramento, CA 95811
www.capcitylaw.com
Piering Law Firm: John Beals Attorney
Tel. 916-596-2761
455 Capital Mall #350
Sacramento, CA 95814
www.berginjurylawyers.com
If you have been in an auto accident and need additional details, please review our article on "I've been in an auto accident. What do I do?".