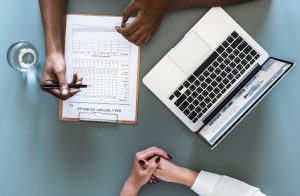 Med Pay is an add-on to your car insurance. Typical coverage amounts are $5,000-$10,000 but you can go all the way up to $100,000. Med Pay will cover your medical bills if you are in a car accident, no matter who's fault it is.
A lot of people, including insurance brokers, think that as long as you have health insurance, you don't need Med Pay.  This is entirely untrue, especially in California, for two reasons.
Even if do you have health insurance, you likely have copays or deductibles, and your med pay will cover those costs. Whatever your health insurance doesn't pick up your Med Pay will.
When you get into a car accident, the majority of damage that we see needs to be treated by chiropractic and orthopedic massage therapy. In California, no health insurance covers massage therapy and very few cover chiropractic work.
Med pay is dirt cheap. You can typically get $5,000 worth for $5 a month. I am paying $12 a month for $25,000 of coverage right now. That is way cheaper than any deductible or copays than I would have to pay if I got in an accident.
Many people think that if they are not at fault in the accident, they will not have to cover their medical bills. This does not always work out. If the person at fault doesn't have insurance, they won't be able to cover your expenses, and you will have nowhere to go.
Even if the person who hits you has insurance, it won't pay out until the end of the case, so a lien is used to pay for medical care upfront. Medical professionals will often have to wait 2-5 years before they get paid when a lien is used. Finding a healthcare provider that will treat you under these circumstances is very difficult.
Currently, in Sacramento, there is only a small handful of health care providers that will work on a lien. Additionally, there are often extra parameters around your care when you are using a lien. For example, at Body Fix Therapies we charge a small copay for patients who have to pay with a lien. This money is reimbursed at the end of your case, but it is still money that you have to pay out of pocket in the meantime.
Also, in California, the only way for a health care provider to file a lien is with an attorney. This means you have to have an attorney to take your case before a health care provider will take you on a lien. This is an added complication that you don't have to worry about if you have Med Pay.
Healthcare providers can bill Med Pay directly for your treatment. So, you get into an accident, and you get hurt. You need orthopedic massage therapy and you need to get someone to treat you. If you don't have Med Pay you might have a hard time finding care.
Med Pay is beyond helpful. There is not a single auto accident situation where you don't want Med Pay. It doesn't matter if you're at fault, or if you're riding in someone else's car and they are at fault. Even if you are walking down the street and get hit by a car, your Med Pay will kick in and cover you.
The other thing is, if you get into an accident and use your Med Pay, your insurance does not get dinged. Using your Med Pay will never cause your insurance premiums to increase. The only thing that causes an insurance increase is if you are at fault and cause the accident but even in that situation using your Med Pay will not increase your insurance further.
Definitely get Med Pay! There are 3-4 insurance companies that have terrible Med Pay, and we try to warn people away from them. We are not here to bash other companies on the internet, but give us a call at (916) 488.4223 if you are interested. We definitely want you to get the best insurance, so you can get the care you need when you need it. Friends don't let friends not have Med Pay!
Social Share