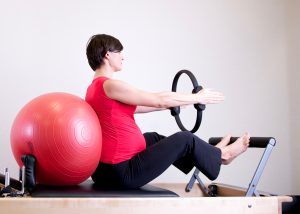 We get asked about physical therapy quite a bit. The question is usually, "should I do physical therapy or massage therapy?" This is not an either or. It's a when should you do each one. Massage therapy and physical therapy are very different things and have different purposes.
Orthopedically speaking, physical therapy does not treat the injury, particularly when it's acute. It strengthens and reconditions the muscles, but it does not address the actual injury. There are some passive things that physical therapists can do: ultrasound, red light, and laser therapy. These can help an injury a little bit, but the exercises do not treat the injury.
In fact, what we often find is that if you do physical therapy while your injury is still fresh, one of three things are going happen.
Nothing – You don't get better, you don't get any results, and you waste your time.
The injury gets worse through aggravation during the exercises.
The body tries to perform the exercises, but it is in defense mode, so it recruits other muscles to do the job. This can reduce pain from aggravation but now going down the line it can cause compensatory problems because your muscles are doing things they are not supposed to do.
Physical therapy is still a very vital part of treating an injury. We LOVE physical therapy and think that many of our patients can benefit from it. It is just essential that they start going after coming out of the acute stage of their injury.
Passive treatments are best when an injury is still in an acute phase. This can mean orthopedic massage therapy, chiropractic work if it is done correctly, or acupuncture. Once the injury is being treated and entering the repair/remodeling phase, we can phase the passive treatments out and phase physical therapy in.
Physical therapy will strengthen and re-train the muscles that were weakened from the injury while re-training the body to prevent injury in the future. We often get asked, "if this is true, why do most doctors refer straight to physical therapy?" In California, most passive treatments, massage therapy included, aren't covered under health insurance. The closest thing for soft tissue or musculoskeletal injuries that is covered under most health insurance policies is Physical Therapy.
So, short of giving people medication, physical therapy is really the only thing that a doctor can offer you that is covered under health insurance. A doctor will not normally recommend a treatment that is not covered by health insurance.
We hope that this will change in the future because orthopedically speaking we would prefer to start with a more passive treatment like massage therapy that specifically addresses the injury and promotes the body's healing process and then to physical therapy later when you get more for your money and more out of your physical therapy sessions.
If you are dealing with an injury and your doctor has recommended physical therapy, give us a call at (916)488-4223. We will help you decide if orthopedic massage therapy is a better starting point than physical therapy. If you are worried about how to pay for orthopedic massage therapy, you may be able to pay with an FSA or HSA account.
Social Share