This month we want to showcase Jon Adair and congratulate him on moving up to being one of our 2 Master Massage Therapists. Jon has trained under our other Master Therapist, Kym, for 5 years and has honed not only his techniques but his knowledge of soft tissue injuries.
He is also one of our top chair massage therapists,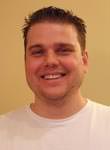 which is where we bring a special chair that we can do massage in, to an office or an event. His chair massage clients rave about his ability to get rid of their tension in only 15 or 30 minutes and make them forget the stress of the day.He has learned to do a thorough interview with each patient to determine what might be the cause of the problem and where he should focus. This allows him to not only treat each patient effectively but be able to recommend changes to their activities, including adding or subtracting certain exercises, Rang of Motion moves and stretches.
He has one of the friendliest personalities of any one you will ever meet and his clients absolutely adore him. He books out very quickly so make sure to schedule ahead of time to get in with him!
Typical rates to see Jon:
$69 for 60 minutes
New clients first time $49 for 60 minutes
Social Share