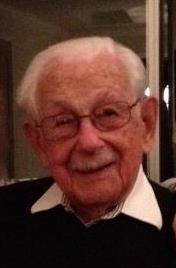 We at Body Fix Therapies want to take the time to recognize a very special client. Lou comes in faithfully to see us every two weeks. He is working on keeping his mobility and muskulo-skeletal balance like many of our clients. What is amazing is Lou turned 100 last week!
Lou was born in Brooklyn a century ago. He went to CCNY where he majored in Chemistry. However this was during the depression so jobs were hard to find so off he went 2,000 miles away to Texas to take a position in synagogue administration.
Four years later he went back to school to complete his Master's , just in time to join the army army during World War II where he honed his skills as a Clinical Psychologist.
After the war he moved back to New York to work as a Jewish Federation Executive.  After only 2 years he moved to San Francisco and proceeded to spend the next 31 years working heavily with the Jewish Federation, quickly becoming the CEO.
After retiring from that busy position he was not idle. He started his own consulting firm so that others could benefit from his community organization, fund raising and non-profit organization skills.
He has served as a consultant to the United Way of the Bay Area, the American Red Cross in San Francisco and even serve as their interim CEO until a permanent one was found.
As if all that wasn't enough he was able to earn a Certificate in Financial Planning from UC Davis after this!
He eventually made Sacramento his home where he currently resides with his lovely hard-working wife Roslyn, a local Real Estate Agent.
Lou continues to be very active in the non-profit field working with Meals-A-La Car, and serving on several Board of Directors including the Community Services Planning Council, Friends of the Sacramento Public Library, Emergency Food and Shelter Board (FEMA), the Commission for the Preservation of Pioneer Jewish Cemeteries and Landmarks in the West and the Men's Club of Sacramento Mosaic Congregation.
Lou quite a wonder! At 100 years of age he still walks without any aids and is sharp as a tack. He can regale you with detailed stories from nearly a century ago! He is always quick with a compliment and has real concern for people.
Lou comes in to Body Fix faithfully every two weeks to get his "tune ups". We all hope to be like Lou when we turn 100!
Social Share